An eye to the future of liquid handling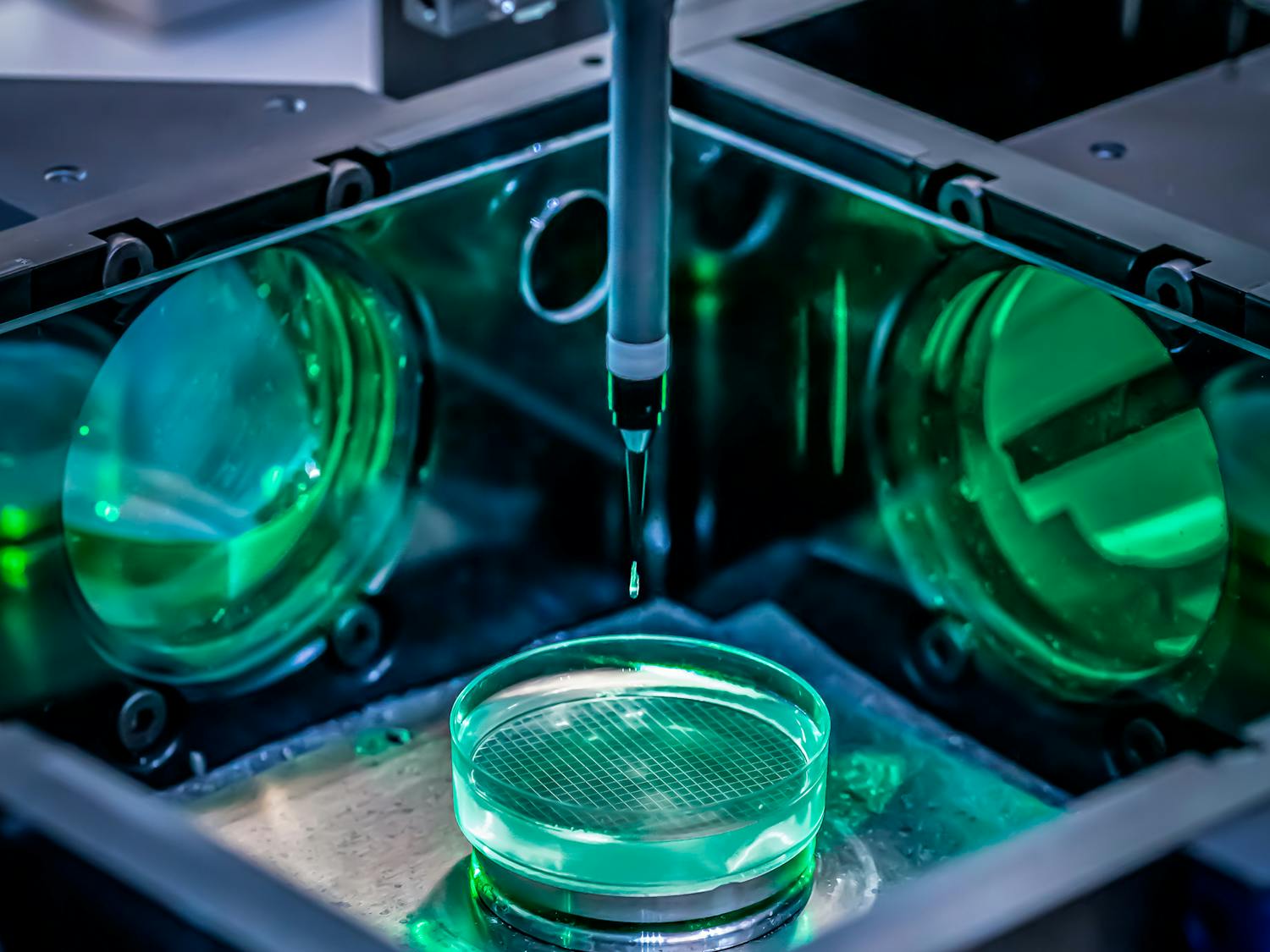 © Stefan Bienz
Liquid-handling robots used in clinical and pharmacological laboratories rely on high-precision weighing scales to check droplets' mass. When Hamilton set about developing its new high-speed MagPip pipetting platform, it observed that its newly developed process for dispensing miniature, nanoliter-sized droplets led to a high rate of evaporation, which was enough to influence the weighing process. A new approach was needed to improve both volume measurement and quality, and to observe the entire droplet flight. CSEM's high-speed FastEye camera provided the solution.
Head of Research and New Technologies
We expect a significant increase in sales of our pipetting robots given the fact that, with MagPip, we can tap into a liquid volume range that our competitors cannot reach at all, or only with difficulty. The reduced volumes also lead to lower costs for the very expensive reagents used in diagnostics and analyzing patient samples, which can have a positive impact on healthcare costs.
CSEM developed Dropwatch, a tool capable of measuring and tracking the 3D trajectories of minuscule droplets in flight with unprecedented accuracy and resolution. Dropwatch is small enough to fit inside Hamilton's pipetting robots thanks to the camera's small footprint and novel folded optics. It also has a powerful programmable chip and an embedded neural network trained to identify droplets, and to process and analyze droplet events in real time. The platform was successfully employed by Hamilton for R&D during MagPip's development and is used for quality control on the company's production line.