Revolutionary technology: 24/7 optical blood pressure monitoring for hypertension management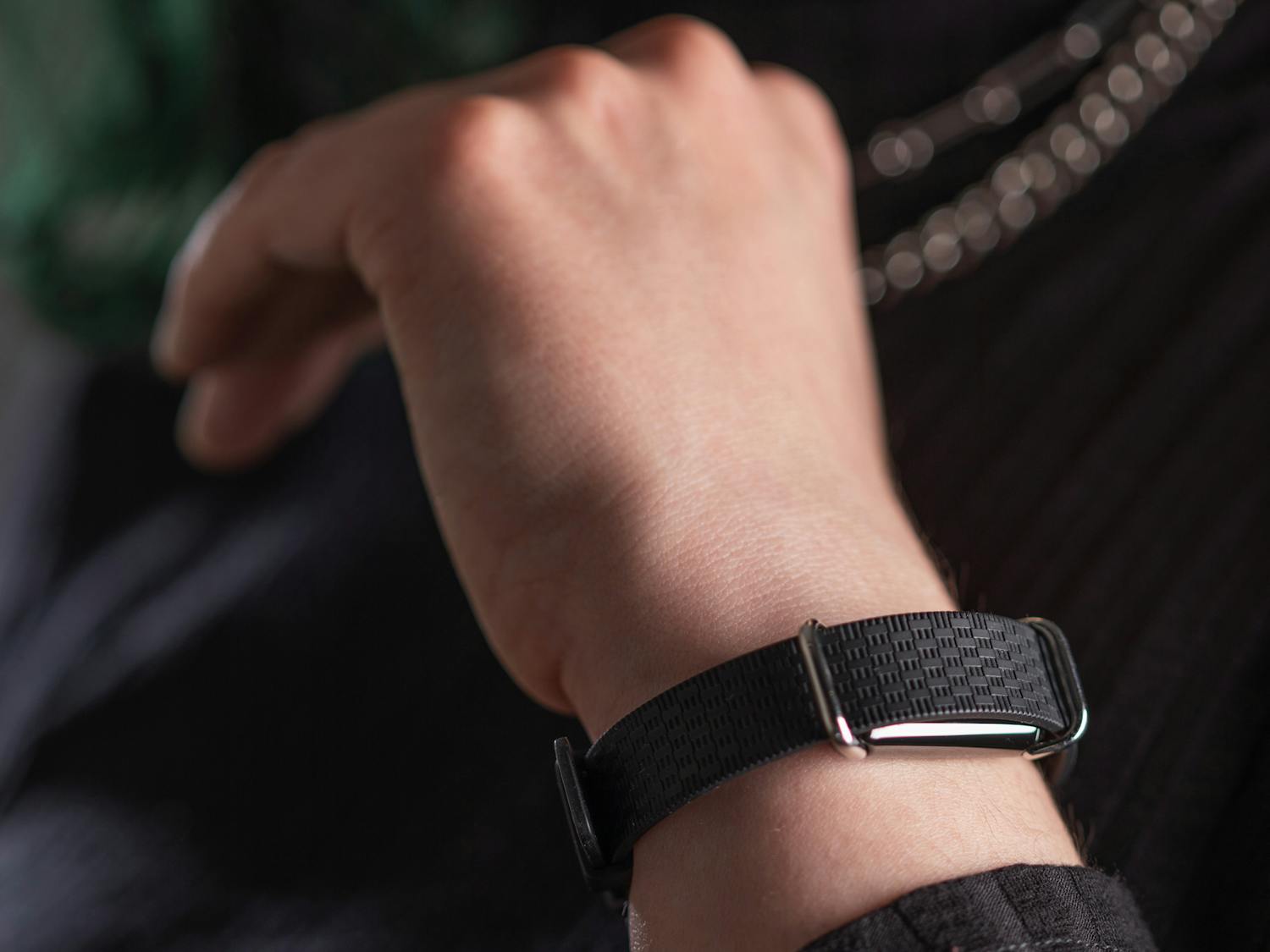 © CSEM
Seeing into high blood pressure: Optical blood pressure monitoring transforms hypertension management
High blood pressure (hypertension) is a silent killer, but its deadly grip is being challenged by revolutionary optical blood pressure monitoring technology. Based on around-the-clock optical blood pressure monitoring, oBPM® is Aktiia's unobtrusive, wearable device and accompanying app that has already captured more than 20 million blood pressure readings, making hypertension diagnosis and treatment easier than ever before.
After 15 years of development at CSEM and more than 20 million oBPM® measurements later, Aktiia has cracked the code and launched the world's first 24/7 automated blood pressure monitoring system.
How was the tech commercialized?  
Vice President of Systems
The development of optical blood pressure monitoring started about 20 years ago at CSEM, and in 2001, we developed and patented our first solution and algorithm for optical heart rate measurement. That gave us the idea to use optical signals for blood pressure measurement.
After 11 years of research and development, and in line with CSEM's mission, our clinically validated optical monitoring solution was adopted and launched by CSEM spin-off Aktiia. Since 2018, this technology has been at the heart of their CE-labeled Class IIa medical product, which generated profits of over five million Swiss francs for the company in 2022.
How does optical blood pressure monitoring work?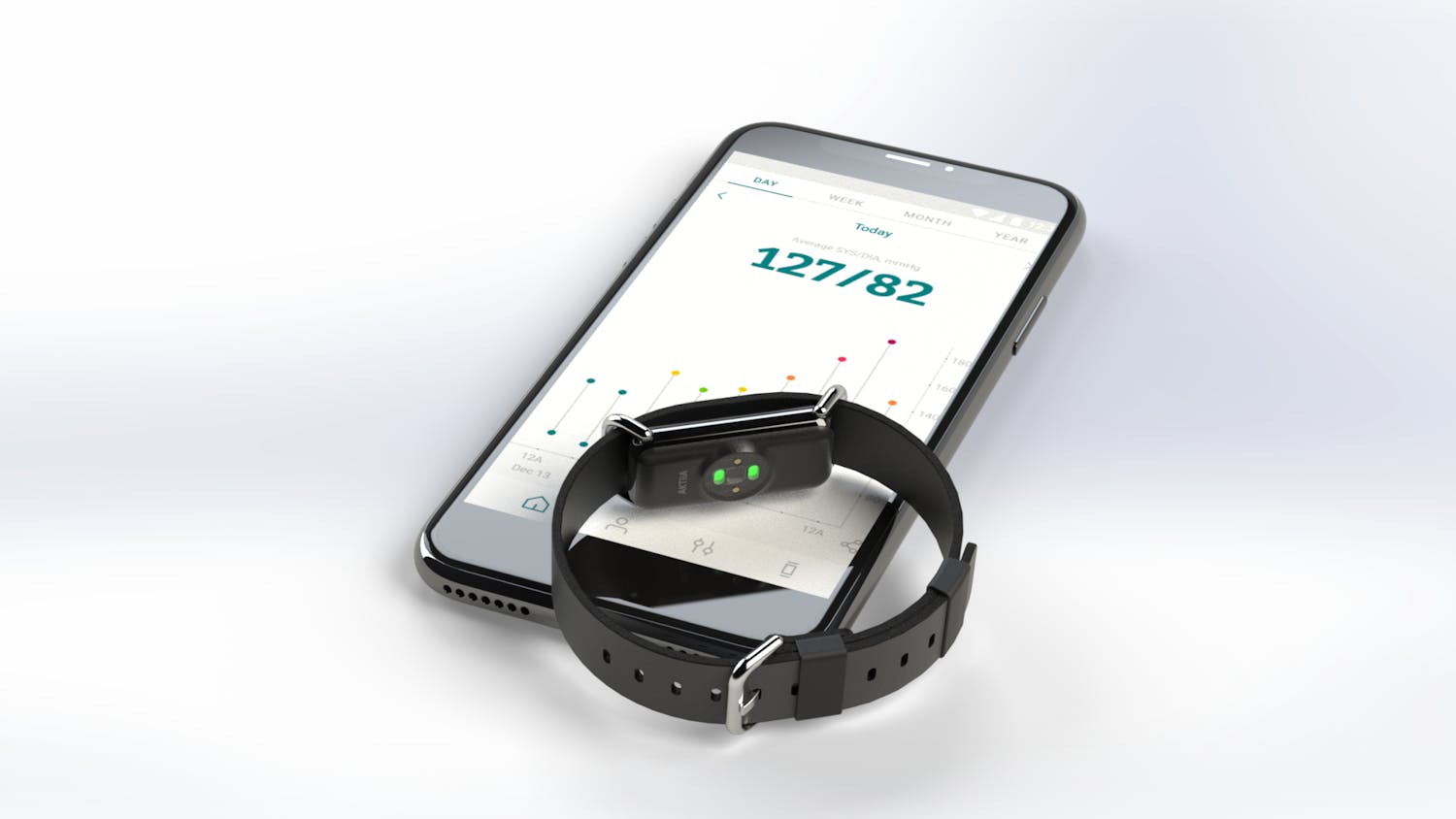 Aktiia ecosystem
© Aktiia - Aktiia ecosystem
The basic principle of CSEM's optical monitoring solution is that light emitted by an optical sensor can be used to detect how the arteries under the skin change in volume due to the underlying pulsating blood pressure. These data are then combined and analyzed by a CSEM-designed algorithm that calculates highly accurate systolic and diastolic blood pressure values.
What does this mean for healthcare?
Aktiia's oBPM® has numerous advantages. It is completely non-invasive and enables around-the-clock blood pressure measurements, eliminating the need for bulky, expensive and uncomfortable cuff systems. It also promotes long-term blood pressure monitoring, which can help people with hypertension better control their disease through early detection and preventive measures. These long-term data also benefit physicians by giving them more information to use in their diagnostic and treatment plans, ultimately improving patients' medical outcomes.  
Reducing hypertension costs
oBPM® by Aktiia also has the potential to reduce the enormous burden that hypertension places on global healthcare systems by improving patient outcomes. The World Health Organization estimates that 1.28 billion people between the ages of 30 and 79 suffer from hypertension, costing global healthcare systems approximately 370 billion US dollars annually.
"Even a 1% reduction in that number could make a huge difference," Krauss says.
Data science advancing personalized health solutions
CSEM ensures the solutions it shares with its partners are validated to the highest medical standards, both in terms of quality management (ISO-13485) and accuracy (ISO 81060-2).
"We know that data alone are not enough, but that we can save lives by retrieving the right information, validating that data, and targeting them to the right user," Krauss adds.
Data-driven personalized medical solutions have the potential to change the way healthcare is managed and delivered for the better. Aktiia's oBPM® solution is a perfect example of how personalized medicine has the potential to change the world, by improving hypertension management worldwide.