Automated organoid-on-plate technology
Transforming pharma & biotech R&D with advanced organoid solutions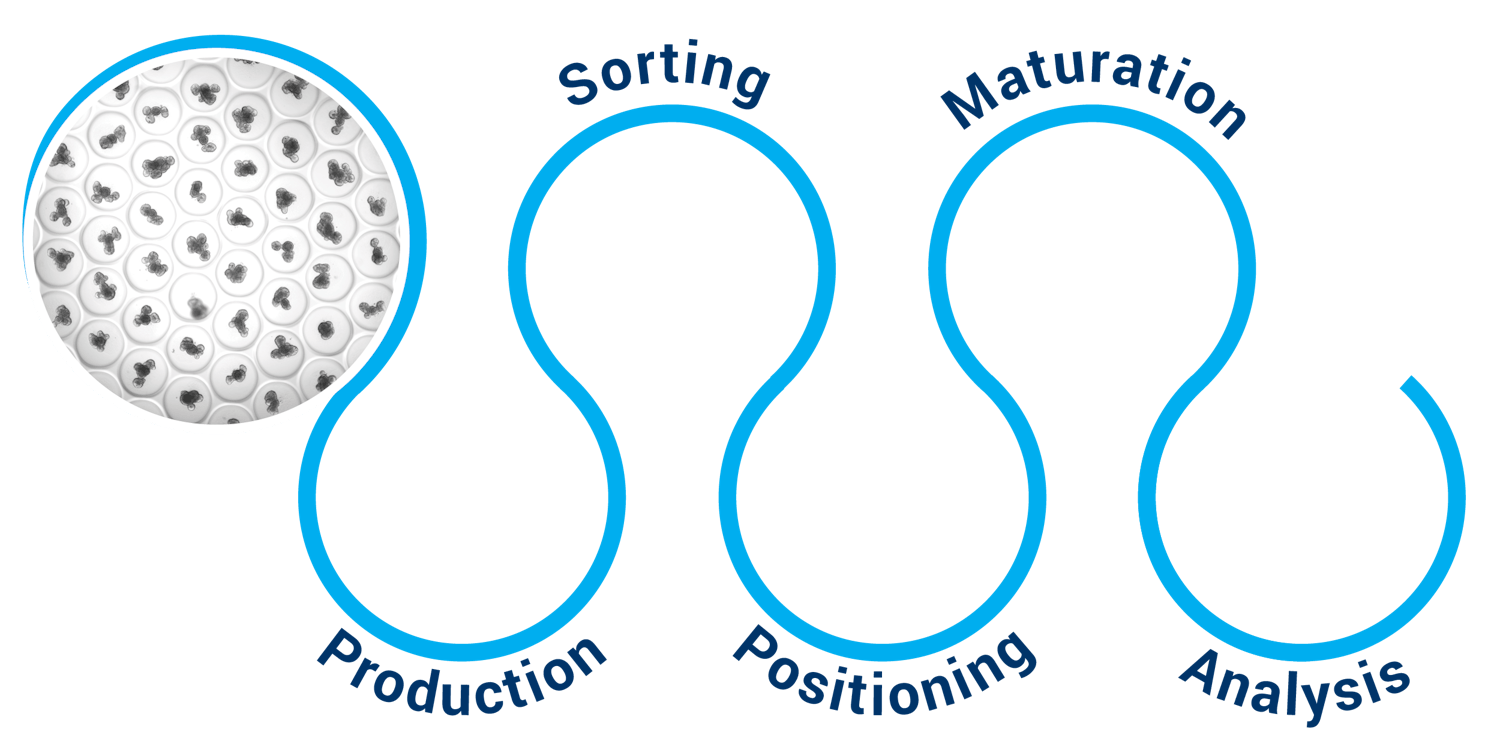 Our organoid-on-plate tactical roadmap is designed to transform pharmaceutical, biotechnological, and diagnostic applications.
By developing automated and standardized solutions, we enhance the production, sorting, positioning, maturation, and analysis of organoid technology integral to drug discovery, tissue engineering, and diagnostic procedures.
Harnessing key competencies in microphysiological systems and organ-on-chip technology
Automated microphysiological systems and organ-on-chip are developed for complex 3D models on plate and chip from design to biovalidation. The complex 3D models range from spheroids, microtissues, organoids, tumor organoids, assembloids to cuboids.
Our innovative approach integrates advanced organoid technologies with R&D processes, paving the way for accelerated drug discovery and development in the pharmaceutical and biotechnological sectors.
YOU-ON-CHIP platform: standardization & automation of handling, monitoring, and exposure of organoids
Ready to revolutionize your R&D processes with our Organoid-on-Plate technology?
Contact us today to discuss your needs.