RemoveDebris: Operation space clean-up
Since 1957, approximately 6000 satellites have been sent into space. About 1000 of them are still active, allowing us to communicate, get weather forecasts, or establish our location. Once they have completed their mission, these ubiquitous symbols of modernity leave a trail of debris behind them, which creates the risk of collision with both active satellites and the International Space Station.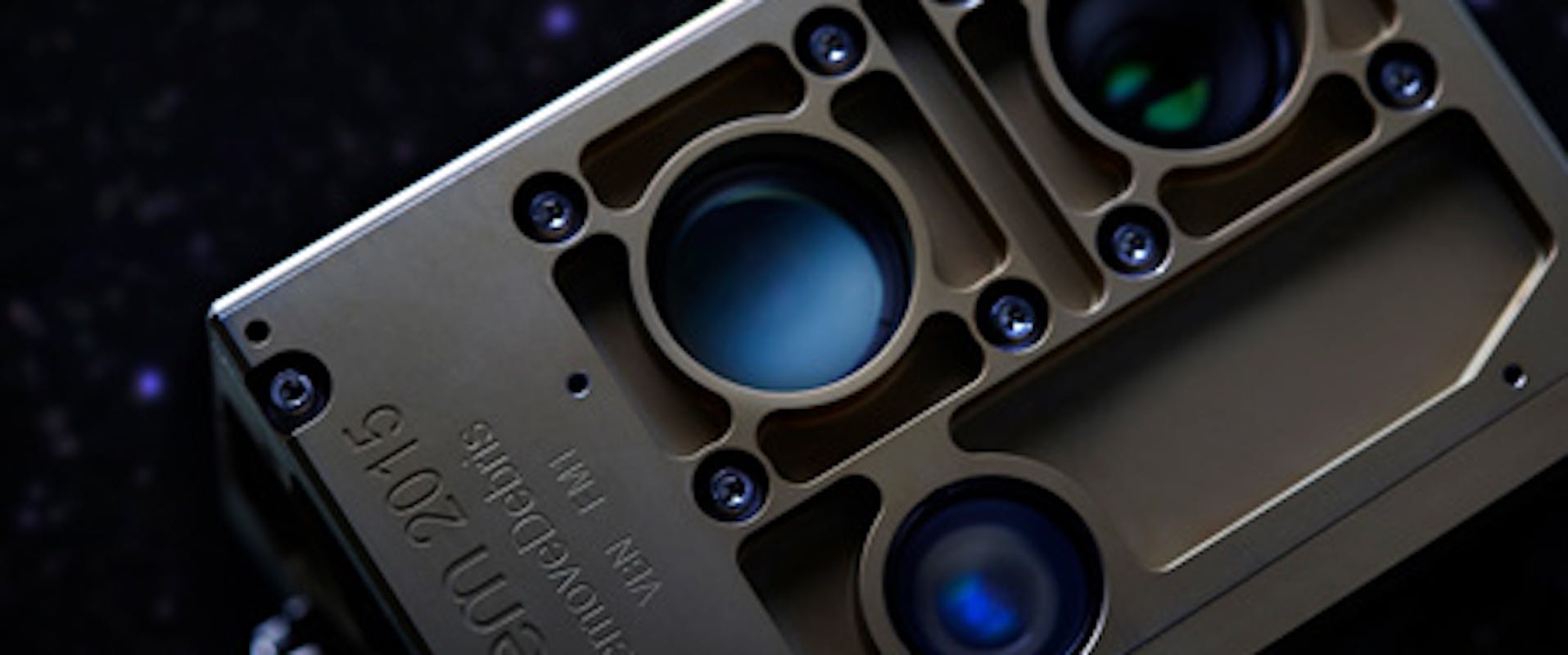 According to recent estimates, 23'000 objects representing a total weight of 6'800 tons are currently floating in terrestrial orbit. Associated with a European project coordinated by the University of Surrey (UK), CSEM and seven partner organizations have developed solutions for their disposal.
Embedded in the appropriately named satellite RemoveDebris, these new technologies are now to be tested, subsequent to a programmed launch from Cape Canaveral in April of the SpaceX 14 vehicle (Dragon). RemoveDebris will initially be delivered to the International Space Station, from where it will be deployed by a robotic arm for its stand-alone flight, which is planned for between May and December 2018.
The omnipresent watchful eye of CSEM
In the detection, identification and tracking of objects, at each stage of the process of debris disposal, clear vision plays an essential role. Taking pictures of adequate quality in changing light conditions is one of the biggest challenges.
In response to these requirements, CSEM has designed an ultra-performant vision system comprising a color camera and a flash-imaging LIDAR, specially developed for the purpose. Weighing less than two kilos and measuring 10 x 10 x 15 centimeters, this device includes a laser source that lights up the object to be captured, and then measures with precision the satellite-debris photons' time-of-flight. Using this technique, images of the debris in 3D can be taken at a range of less than a meter to one hundred meters.
Whether applied to the automobile industry, drones, or the management of livestock or forests, the cutting-edge know-how acquired by CSEM in this project could well be applied down here on Earth for other purposes.