Photovoltaics: Swiss innovation once again puts Europe center stage
The European research project HIPERION invites members of the public to join them for an open day. HIPERION modules are positioned as the most efficient flat photovoltaic panels ever designed.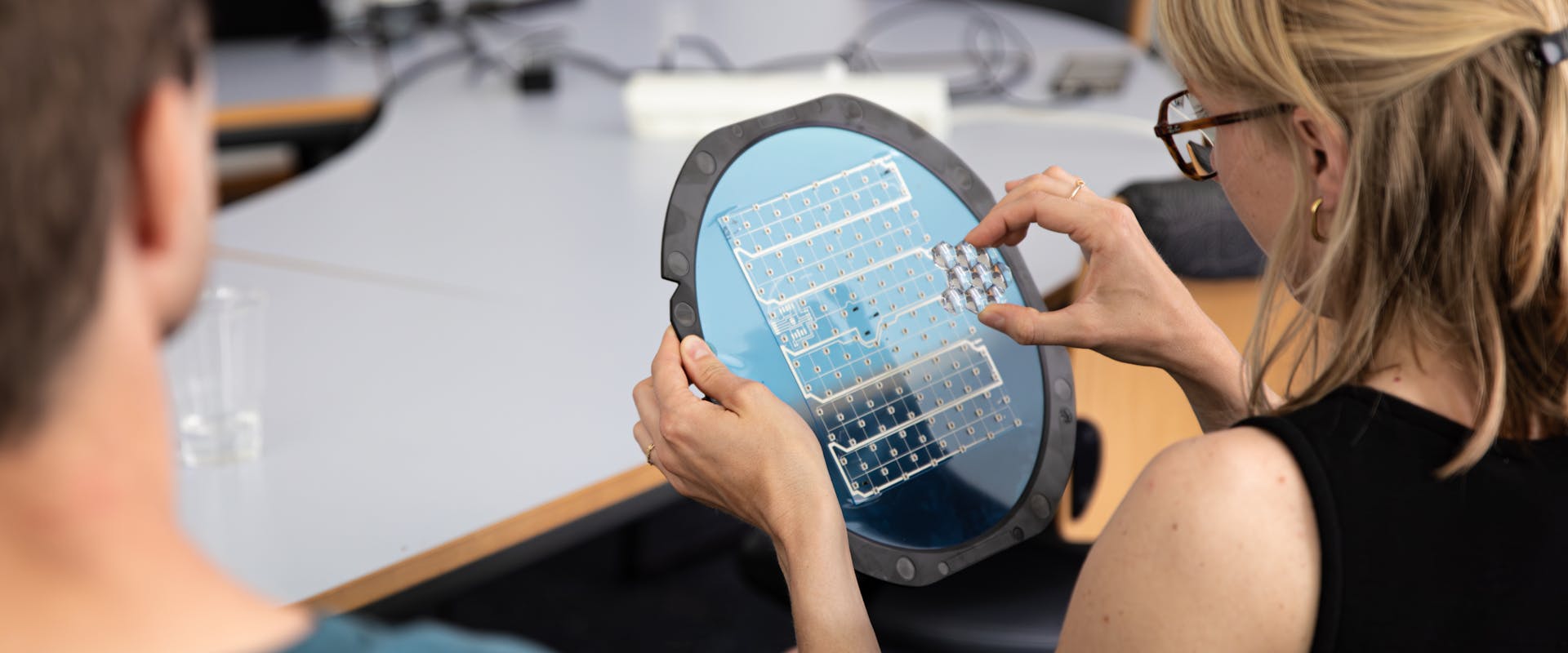 © CSEM
-
Interactive tour of the HIPERION pilot production line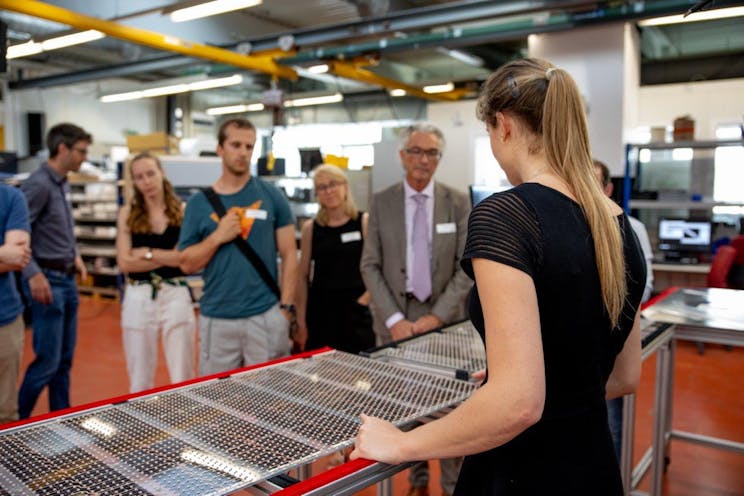 © CSEM -
Open Day HIPERION
HIPERION open day showcases the power of Swiss photovoltaic innovation
Launched on September 1, 2019, the HIPERION project aims to demonstrate the industrial relevance of lab developed ultrahigh performance solar panels. Therefore, the experts at HIPERION have established a pilot production line at the Innoparc technology park in Neuchâtel, Switzerland. Once manufactured, these modules are sent to pilot sites for testing under various climate conditions and meteorological stresses. 
As part of the European project, the experts at HIPERION opened the pilot line Thursday, June 22, to visitors from all over Europe.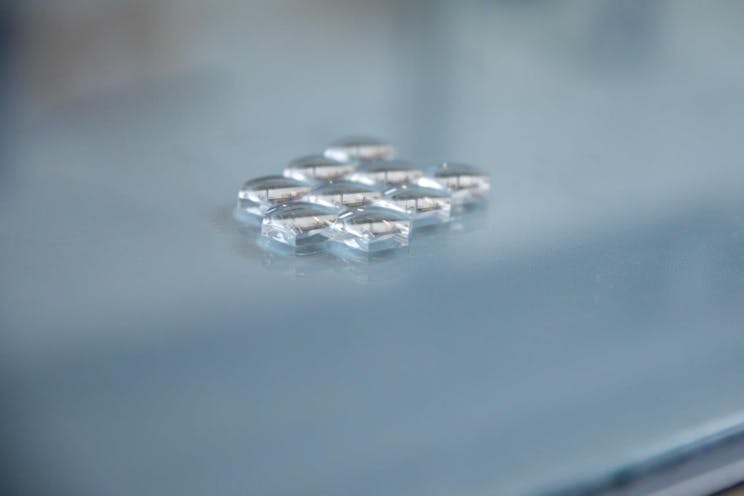 © CSEM -
Multi-junction solar cells: space technology in HIPERION modules
Space technology to make Europe a leader in sustainable innovation
HIPERION modules are positioned as the most efficient flat photovoltaic panels ever designed. Their brand new concept called for the development of four unique, custom machines. 
HIPERION panels, which are hybrid by nature, combine space concentration technology with conventional photovoltaic technology. This results in an exceptional concentration factor of 200 times, leading to more efficient energy conversion and making the use of multijunction solar cells (a costly core space technology) economically viable for terrestrial applications. This innovation also successfully addresses the issue of efficiency loss on concentrator modules in cloudy weather, which had remained unresolved until now. 
HIPERION solar modules have achieved an impressive power conversion efficiency of over 29% under standard test conditions, compared to 15 to 22% for conventional panels (https://www.panneausolaire-info.be/rendement).
The flat shape of HIPERION modules makes them highly practical and improves their compatibility with existing infrastructure, including conventional commercial panels.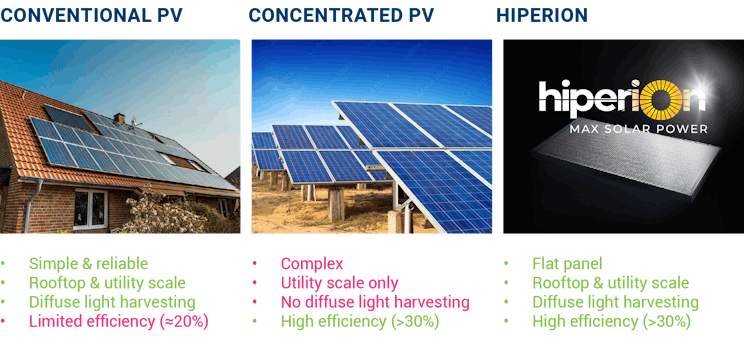 © CSEM -
HIPERION solar panel technology compared with conventional and concentrator panels.
HIPERION technology is not a direct competitor to conventional solar panels, but rather a complementary technology that suite well to small spaces, particularly urban areas with limited surface area. Additionally, it offers a significant market opportunity for electric vehicle charging points due to its ability to meet high power demand on small roofs. Therefore, HIPERION technology has created an important market niche.
The increasing popularity of electric vehicles and heat pumps has led to a surge in energy demand, making efficiency a crucial factor in technology decisions. HIPERION technology is well positioned to meet this growing energy demand efficiently and effectively. 
 Moreover, further modifications and developments are still required to comply with industrial standards.  
From prototype to mass production: Fantasy or reality?
The project is currently monitoring and evaluating the module performance at pilot sites in order to gather valuable data on the competitive advantages in different regions (Portugal, Spain, Switzerland, Germany, Chile). This information will help ensure optimal market integration.  However, extra capital from investors is vital in order to initiate the industrialization phase, in particular to support marketing efforts and boost production. 

Interested in the HIPERION project? Visit the official website: www.hiperion-project.eu
Find all the Open Day media here ( password: HIPERION)