Meyer Burger and CSEM extend collaboration
Long-standing research partner supports Meyer Burger for another three years in Switzerland. Current milestone: Record breaking crystalline silicon solar cell with 25.4 percent certified efficiency.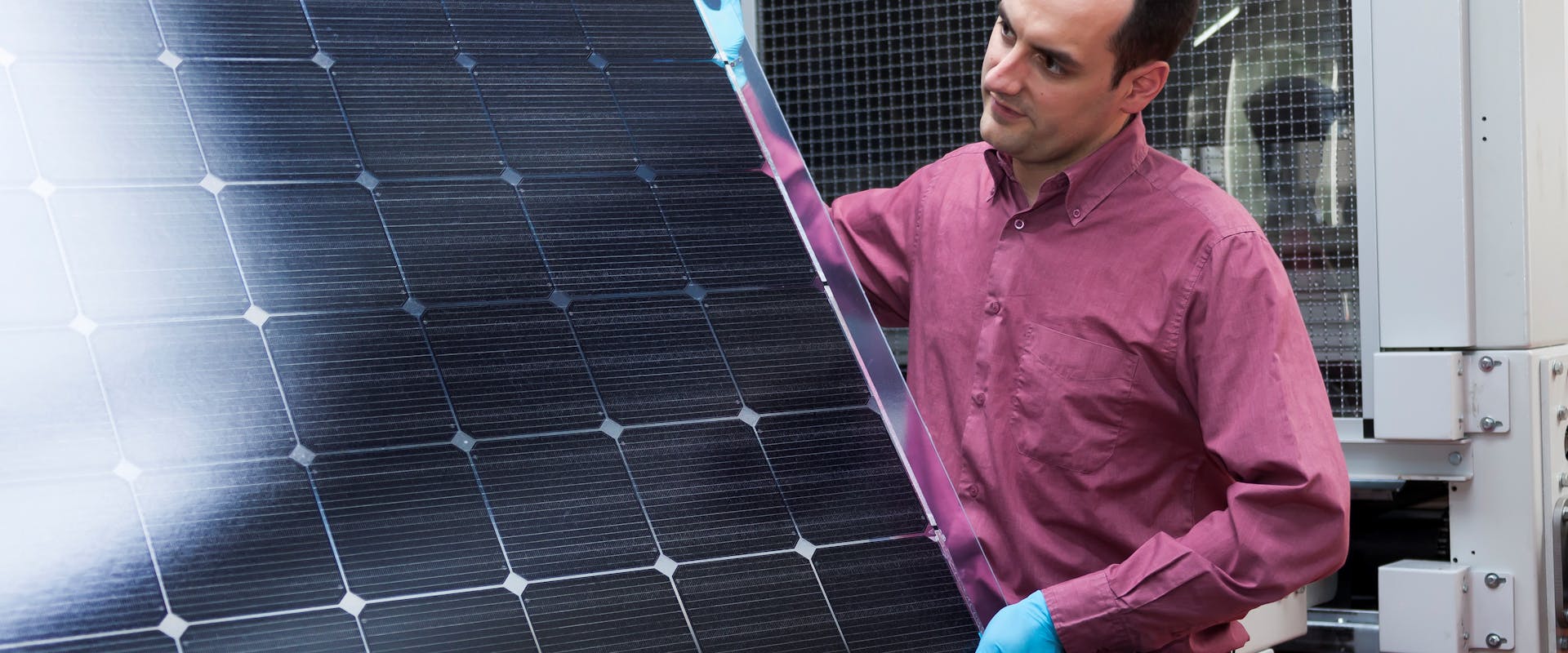 CSEM
Meyer Burger Technology Ltd  (SIX Swiss Exchange: MBTN) extends the existing collaboration with the Swiss research and development center CSEM. The scientists from CSEM and Meyer Burger Research, the subsidiary responsible for research and development, have been working successfully on new technologies for the production of highly efficient solar cells and modules for more than seven years. The focus of this work is on the transfer of new photovoltaic technologies to industrial mass production towards average manufacturing efficiencies at module level exceeding 24% and the corresponding reduction of manufacturing costs.
"We are very pleased to continue our collaboration with CSEM. They have supported us significantly in the development of our proprietary Heterojunction/SmartWire technology and made an important contribution to the further commercialisation of our technology", says Gunter Erfurt, CEO of Meyer Burger Technology Ltd.
The milestone currently achieved is the development of a cell process that achieves remarkable efficiencies. Fraunhofer ISE certified an efficiency of 25.4 percent for solar cells on standard industrial wafers manufactured at the Meyer Burger Research Center in Neuchâtel, in close collaboration with CSEM. This is one of the highest efficiencies reported on industrial wafer so far. The process uses contacts on the back to convert additional sunlight into electricity and offers perspective for the simplified, competitive cost manufacturing, ultra-high efficiency crystalline silicon modules.
"Meyer Burger has been a trustful partner for many years now, and we could help them in building up an amazing technology portfolio. It will allow them to play an important role in PV manufacturing over the coming years," says Christophe Ballif, Vice President of the CSEM and Director of the CSEM PV Center.
Matthieu Despeisse, responsible for module and heterojunction activities at the CSEM, adds: "It is a great pleasure for the many scientists, engineers and technicians at CSEM to see their projects and concepts being implemented in the industry. Our team is highly motivated to accompany and support Meyer Burger on its new path".
The collaboration between Meyer Burger and CSEM originated in 2008 through a cooperation with the  EPFL  (École polytechnique fédérale de Lausanne). In 2013, the cooperation with the CSEM Photovoltaic Center was expanded. Part of the research and industrialisation effort was supported by funds from the European Union, Innosuisse, Swiss Federal Office of Energy, the Federal Ministry of Education and Research, and the Federal Ministry for Economic Affairs and Energy in Germany.