Medical center Bern relies on CSEM's expertise in technology
On Tuesday, June 13, 2023, the Grand Council of the Canton of Bern approved a credit totaling 11.5 million Swiss francs for the construction and expansion of a CSEM department on the campus of the Inselspital, University Hospital Bern. Jens Krauss, member of the CSEM Executive Board and head of the "Digital Health" activities, explains this much anticipated decision.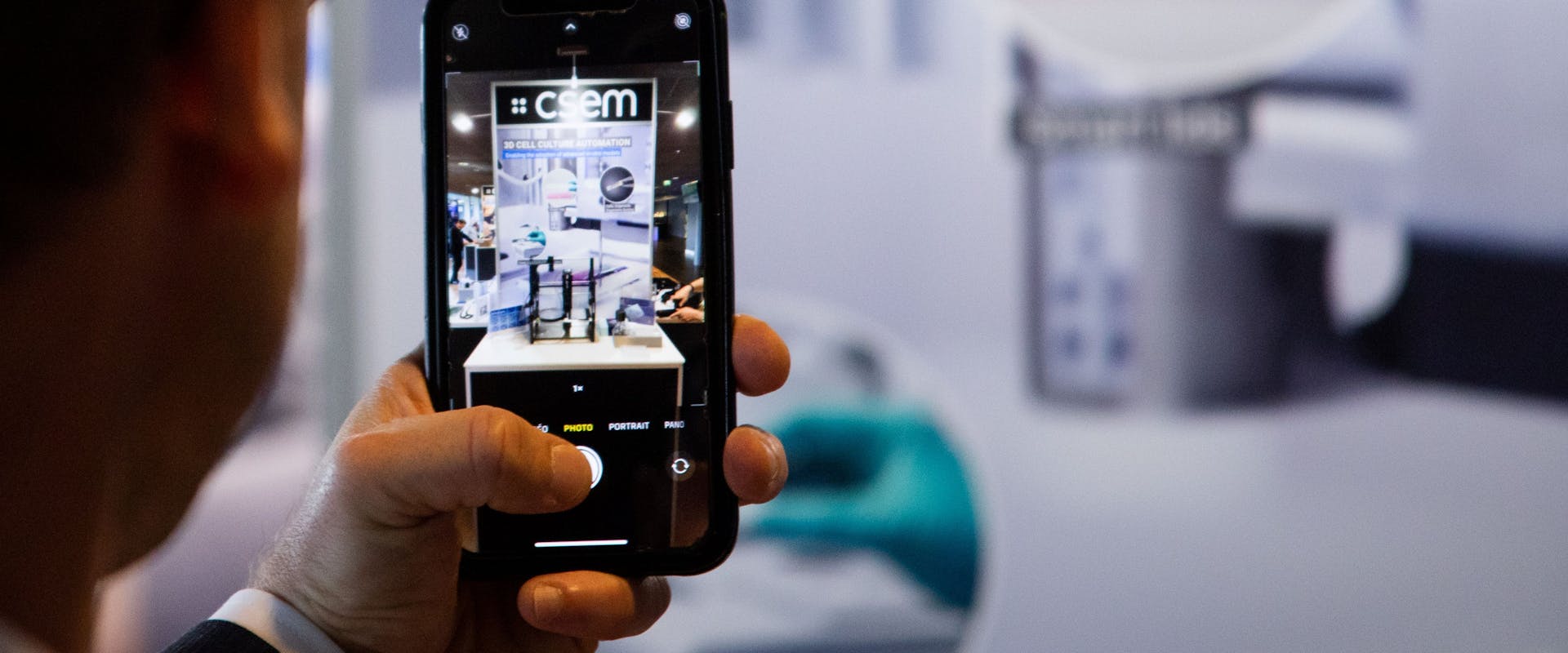 © CSEM
-
CSEM will soon complement the existing innovation ecosystem of the Canton of Bern.
Jens Krauss, your pulse must have started racing when you found out that your project had been approved by the Grand Council of the Canton of Bern?
(laughs). Yes, everyone involved was delighted with this excellent result (92 votes in favor, 33 against and 9 abstentions)!
Can you tell us more about how this vote came about?
CSEM has been working successfully with various university hospitals in Switzerland for a number of years now, including the Inselspital, University Hospital Bern. The canton of Bern has recognized the merit in furthering this cooperation. A digital health-focused CSEM department in Bern is another step in the canton's strategy to establish Bern as an international medtech hub.
What does CSEM bring to the existing ecosystem of innovation in Bern?
CSEM's competencies provide the ideal complement to the existing expertise of the University of Bern and the Inselspital, University Hospital Bern. We have decades of experience in designing and creating medical wearable sensor systems, miniaturization, wireless connectivity, and ultra-low-power ASIC design. In Bern, we will be specifically investigating whether and how we can use our patented technology of "cooperative sensors" to provide modern, convenient, and continuous medical care.
CSEM's mission is to make Switzerland more competitive in this domain by developing patents and technical solutions and transferring them to industry. In Bern, we will pool together the top-level expertise of all partners for the benefit of local industrial companies and start-ups. By combining all of these competencies, we can create marketable medtech products that can be quickly tested for their suitability for industrial applications and promptly launched.
Can you provide any specific examples of collaboration so far?
We already have a long list of projects with the laboratories of the partner institutes at Inselspital, University Hospital Bern, including the Departments of Gynecology, Neurology, and Diabetes, Endocrinology, Nutritional Medicine & Metabolism. These include, for example, our two most recent projects, which we realized in collaboration with the Inselspital, University Hospital Bern: The first enables pregnant women and their babies to be monitored before and during labor via a lightweight electrode belt worn around the abdomen (read more). The second enables people with epilepsy to be monitored continuously, both day and night, using two extremely lightweight systems. During the day, the monitoring electrodes can be worn discreetly on glasses; at night, the monitoring system is integrated into a headband (read more).
Another good example illustrating the complementary expertise of all the partners is the Bern-based medtech start-up machineMD. This spin-off of the Inselspital, University Hospital Bern uses virtual reality glasses for a complete, standardized neuro-ophthalmological examination with the goal of improving the diagnosis and monitoring of neurological disorders (SRF report [in German]). Specialists from the Bern University of Applied Sciences, the University of Bern, the Inselspital, University Hospital Bern, and CSEM all played a role in its development.
Now that this decision has been made, what are the next steps?
We have numerous other joint projects in the pipeline: First, we will work with the University of Bern and the Inselspital, University Hospital Bern to establish a concrete road map for the next three years. To ensure success, we will also need to expand our personnel over the medium term. The plan is for our team to number around 60 colleagues by 2026.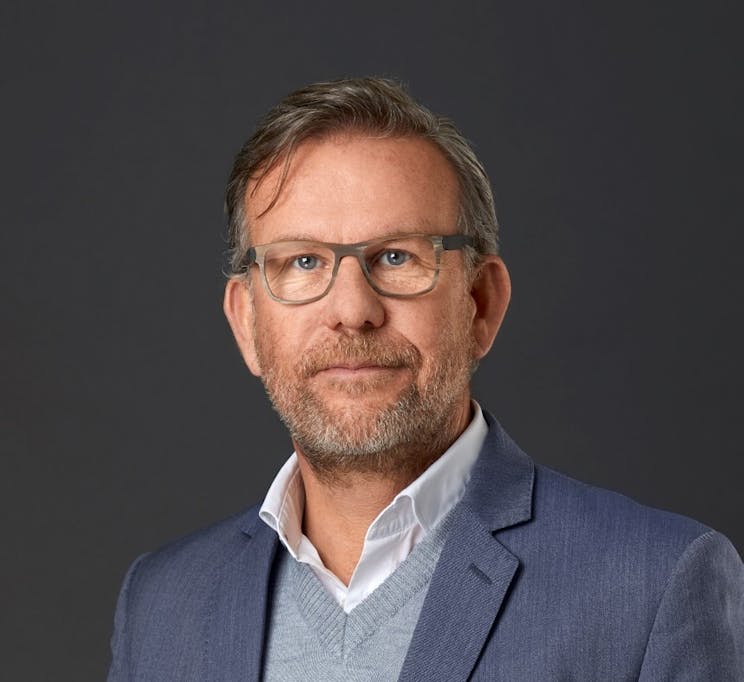 Jens Krauss, Member of the CSEM Executive Board and Head of the "Digital Health" activities.
"We have been developing innovations in digital health for over 20 years. Our solutions are ISO 13485 certified, and our expertise is built on a foundation of over 30 patents."
About the interviewee
Jens Krauss heads the Systems business unit at CSEM. This department employs more than 120 scientists and engineers and is part of the strategic research activity into medical technology and scientific instruments. His expertise in monitoring human vital signs and mobile patient health has led to a number of key patents, successful technology transfers, and start-ups. In 1991, he graduated from ETH Zurich with a degree in engineering. He then completed two-year research posting at the Politecnico di Milano in Italy. After returning to ETH, Jens Krauss led the biomechanical software team for the ESA's TVD manned space mission. In 1996, he moved to CSEM. From 2012 to 2015, Jens Krauss was President of the Swiss Society for Biomedical Engineering (SSBE).