Wireless tracking system set to save lives
A European project has developed a powerful evacuation management tool for real-time passenger and crew tracking on board large ships. Based on CSEM wireless technology, the system will provide a long-awaited critical solution for maritime emergencies, enabling fast and effective evacuation and search and rescue missions.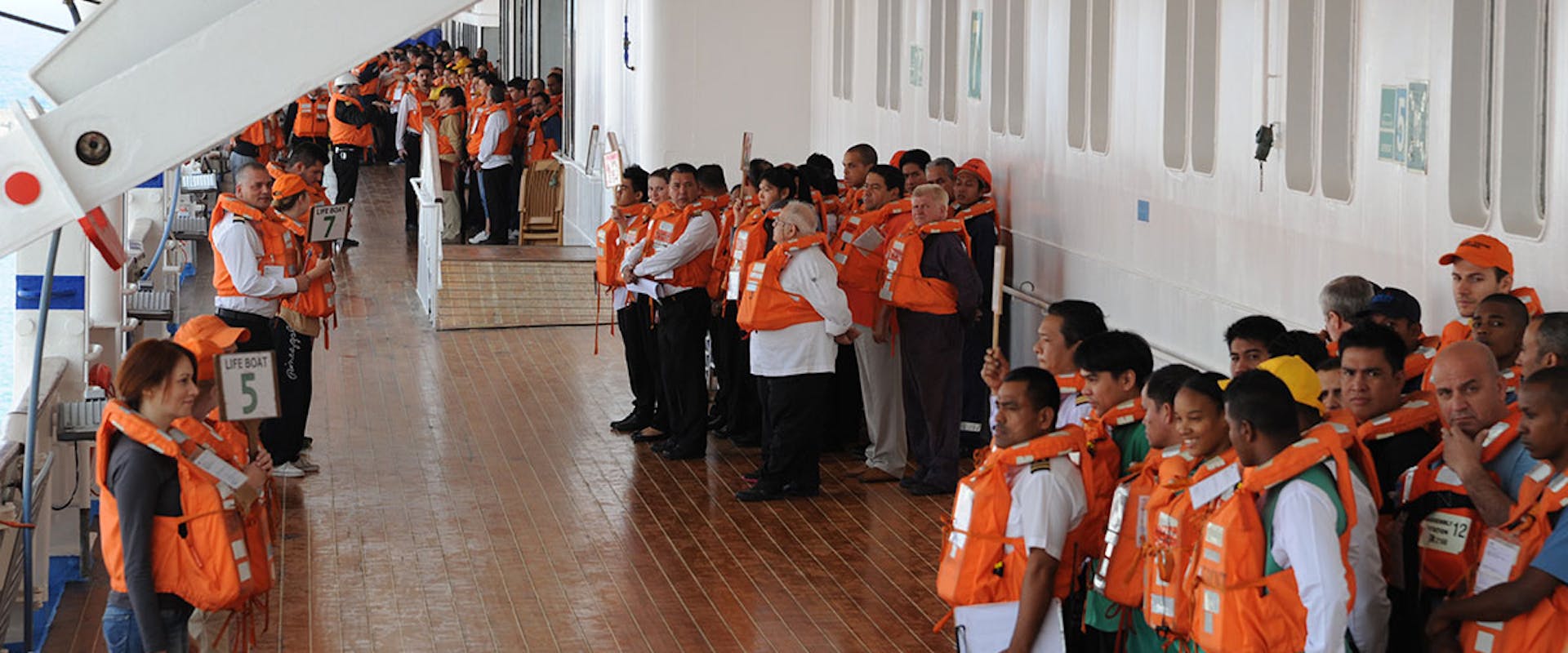 The Costa Concordia and South Korea ferry tragedies of the last few years, in which over 300 people lost their lives, are stark reminders of the delays and chaos typical of major disasters at sea. Currently, the main tool captains have to rely on is a paper plan of their vessel's decks. They have no way of knowing where passengers actually are when disaster strikes and if people are in the water or trapped in inaccessible areas.  
CSEM and 16 partners in the EU-funded LYNCEUS2MARKET project have developed a low-cost, robust evacuation management system that will transform the safety of large passenger ships. The system uses CSEM's ultra-low power wireless 'icycom' technology for passenger localization. This data enables immediate response and action from the crew and real-time situation assessment by officers during evacuation.
The system represents a breakthrough in device integration, enabling a number of  leading-edge technologies to work together on a massive scale. These innovations include smart gateways that establish an on-board wireless localization network and smart life jackets, bracelets and cabin key cards with low-power embedded electronic tags. Together, these allow the position of individuals on board to be displayed and tracked with precision as dots on a screen. Thanks to its overboard subsystem, LYNCEUS is also able to spot and identify anyone who has fallen into the sea using a UAV.
The comprehensive system also includes hand-held devices for identifying and counting passengers during evacuations, decision-support software with real-time visualization and signal detectors to quickly find people in the water. A large-scale test last year on board a cruise ship, carried out by the crew and involving over 1000 devices, proved the technology's potential and elicited very positive feedback from all on board.
The latest demonstration, which was very convincing, took place this week in Greece in front of a group of personalities from the political world, among whom were representatives from the European Commission. The LYNCEUS system is now ready for commercialization and deployment on ships worldwide.
The Lynceus2Market project receives funding from the European Union's Horizon 2020 research and innovation programme under Grant Agreement No. 636286.