Diversity feeds innovation: in conversation with Samantha Paoletti
Our mission is to identify areas of inequality and help the center build a progressive plan of action while promoting among our colleagues a diverse and inclusive mindset.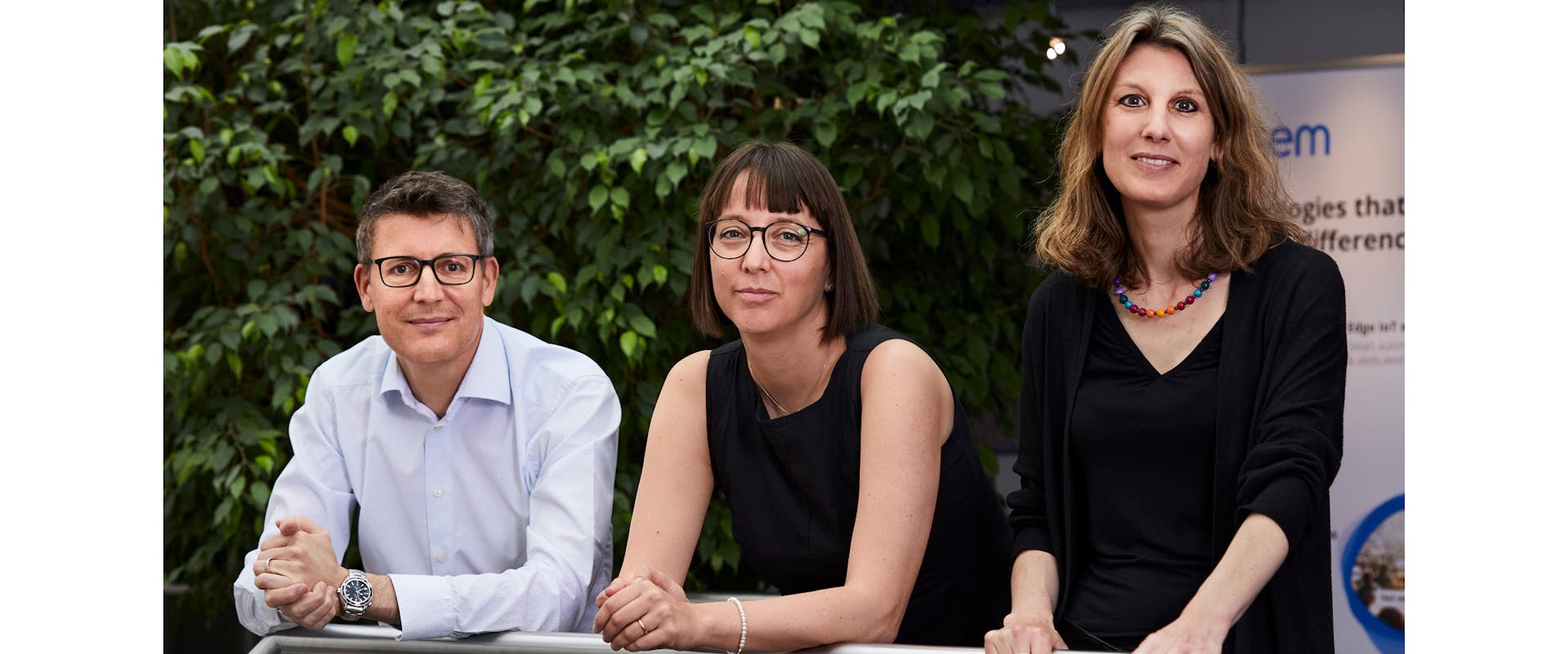 Named as an inspiring  FEMtrepreneur and a Female Digital Innovator to watch in 2020 , she is now turning her attention to making sure that every voice is heard and respected at CSEM as Head of its new diversity task force.
By Samantha Paoletti
Samantha's passion is developing innovative life science and health solutions that benefit society.
I have been working at CSEM now for ten years, progressing in that time from being an R&D Engineer to becoming the Head of the Tools for Life Sciences Focus Area at CSEM. 
On any given day, I can interact with over 50 people from all over CSEM, Switzerland, or even further afield, and I love how varied this makes my work. Now I am excited to put my experience and passion for equality towards supporting CSEM in its bid to foster cultural change. 
We are all familiar with the term diversity, but what we want to do at CSEM is to push diversity further—to make sure we are a fully inclusive organization. 
CSEM is a melting pot of 44 different cultures, providing the center with a vast wealth of knowledge, ideas, and skills. As an innovative technology hub, we know that the best ideas happen when a group of diverse minds can collaborate, are given the same opportunities to share perspectives, listen, and challenge one another while feeling empowered, respected, and accepted.
To this end, we have created a team of diversity Ambassadors who represent different genders, groups, regions, and levels within our organization. Our mission is to identify areas of inequality and help the center build a progressive plan of action while promoting among our colleagues a diverse and inclusive mindset. 
"Diversity feeds innovation, and CSEM's new Diversity initiative is an important step forward as the company evolves. It will not only boost creativity and innovation but will make sure that every single person feels integrated within our organization, as well as allowing us to benefit from a plurality of opinions, ideas, and experiences." – Alexandre Pauchard, CEO, CSEM.
With the pandemic affecting every aspect of our lives, it really felt like the perfect moment to launch the initiative. The pandemic has, in many ways, exacerbated long-entrenched issues related to diversity in the workplace. In Particular, and something CSEM can relate to is gender disparity within the science, technology, engineering, and math (STEMs) community.    
Women only make up 20% of the STEM workforce, and men vastly outnumber women majoring in most STEM fields in academia; this gap sharply increases when you look at the female to male ratio across the computer science and engineering fields—jobs of the future with high earning power. This male-dominated culture combined with a lack of female role models only perpetuates further the STEM gender gap.
On a broader scale, recent studies have also shed light on the fact that during the pandemic – and continuing as the crisis rumbles on – women are bearing a greater share of home and caregiving responsibilities, pulling them away from work and negatively affecting their career growth. Back when I first joined CSEM, my husband and I had to find creative childcare solutions, moving away from the traditional family models so I was able to progress my STEM career. 
It is clear things need to change and CSEM is ready to play its part. This is why CSEM is committed to fostering cultural change. Examples include providing our employees with flexible remote working conditions that take account of the sudden and unexpected change to our working and family norms, and the organization's active recruitment of female engineers to encourage greater diversity across its R&D teams.
"CSEM attracts amazing talent, and our goal is to promote our employees' scientific careers. We are working to eliminate hidden hurdles and make sure that diversity and inclusion are embedded in CSEM's company culture. There is unparalleled strength in diversity, and I am convinced that together we are stronger!" – Véronique Leresche-Roy, Vice-President Human Resources, CSEM.
Unfortunately, we do not always recognize within ourselves if we are biased towards another person; even small biases can affect our ability to innovate. Thankfully, there is a lot we can do to help people understand and think about how biased mindsets can affect the working environment. That is why CSEM's task force is on hand to foster a cultural change, grow a successful diversity strategy, and help our colleagues celebrate the beauty and uniqueness of their diverse teams.
CSEM focuses on what makes us unique, developing technologies of the future that advance personalized treatments and care. We develop proactive solutions to healthcare challenges by converging precision manufacturing, digitalization, and life sciences. Learn more about our work through our  Tools for Life Sciences  and  Medical Wearables  brochures.