CSEM has been committed to "Health For All" for 20 years
(Cet article n'est disponible qu'en anglais)
CSEM's industrial heritage in precision engineering and its wide-ranging competencies in low-power electronics, sensing, and processing are contributing to a new era of digital, personalized healthcare with better monitors, implants, assistive devices, AI-based diagnostic tools, and laboratory instruments.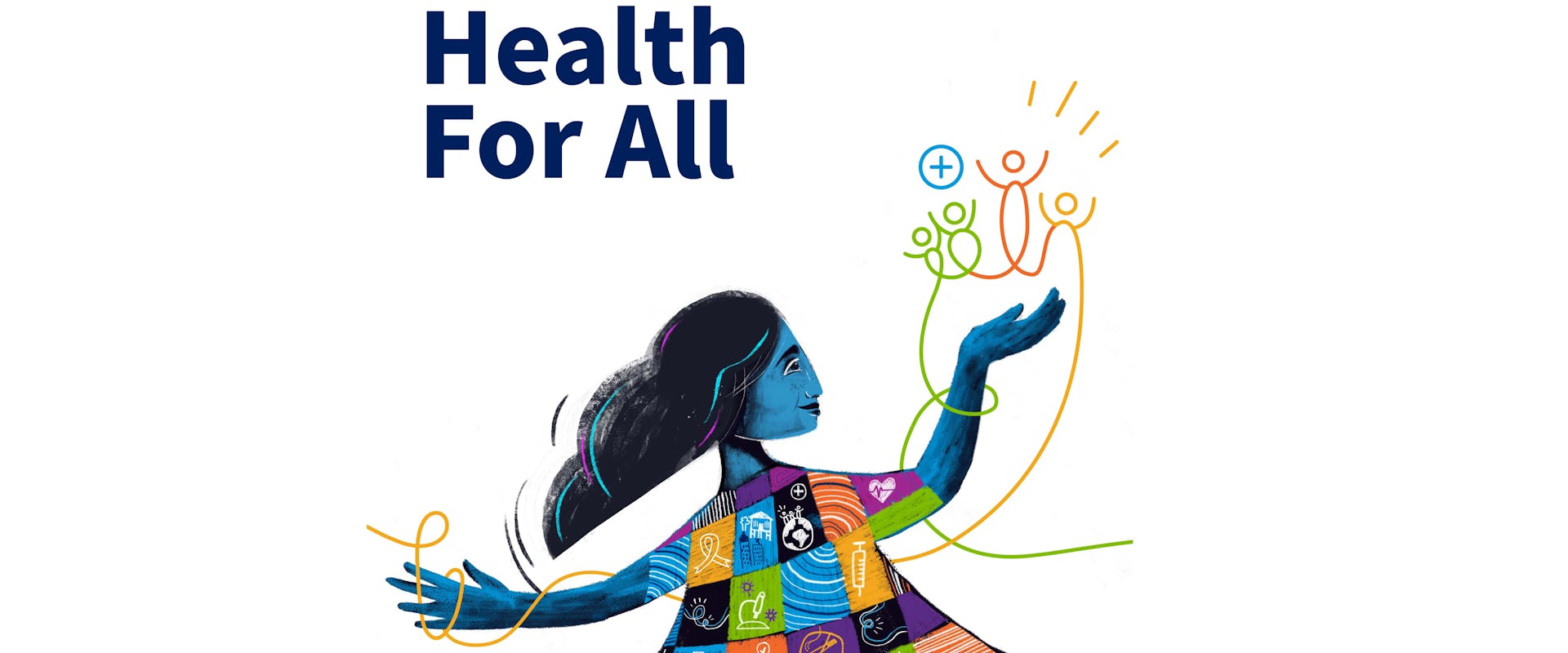 © WHO
-
World Health Day Theme 2023
On 7 April 2023 - World Health Day - the World Health Organization will observe its 75th anniversary and will be tying this celebration to World Heath Day 2023. For CSEM, this day is an opportunity to look back at a selection of projects related to the healthcare field. CSEM has worked on numerous projects over the past 20 years to improve health and quality of life and dedicates its efforts in particular to digital transformation in healthcare.
Roughly speaking, the healthcare field can be divided into two separate areas, curative and preventive medicine. The former aims to restore a person's health after an illness or an accident, including the field of analyses to confirm a diagnosis. Meanwhile the latter, preventive medicine, covers all aspects of maintaining and improving the quality of health and life. Today it is widely accepted that healthcare is evolving from reactive disease care to care that is predictive, preventive, personalized and participatory.
For the last 20 years, CSEM has accompanied companies and institutions in Switzerland and abroad on the curative and the preventive side of the fence, working on solutions to improve the health and quality of life of all people.
CSEM designs and develops medical wearable sensor systems according to ISO-13485, combining its expertise in miniaturization, wireless connectivity, ultra-low-power ASICs design, and medical system integration.
CSEM's technology platforms address evolving life sciences needs using automated cell technologies, biomonitoring, and artificial intelligence.
CSEM teams bridge disciplines from precision manufacturing to digitization to develop disruptive biosystems through patient-in-the-lab and the lab-on-the-patient.
Want to learn more about digital health?
To discover more, watch our video "Digital health - Solutions that enhance patient care and enable better health-related decision-making":