Photovoltaics and solar buildings
High-performance, integrated, and aesthetic solutions for new PV devices with versatile forms and colors.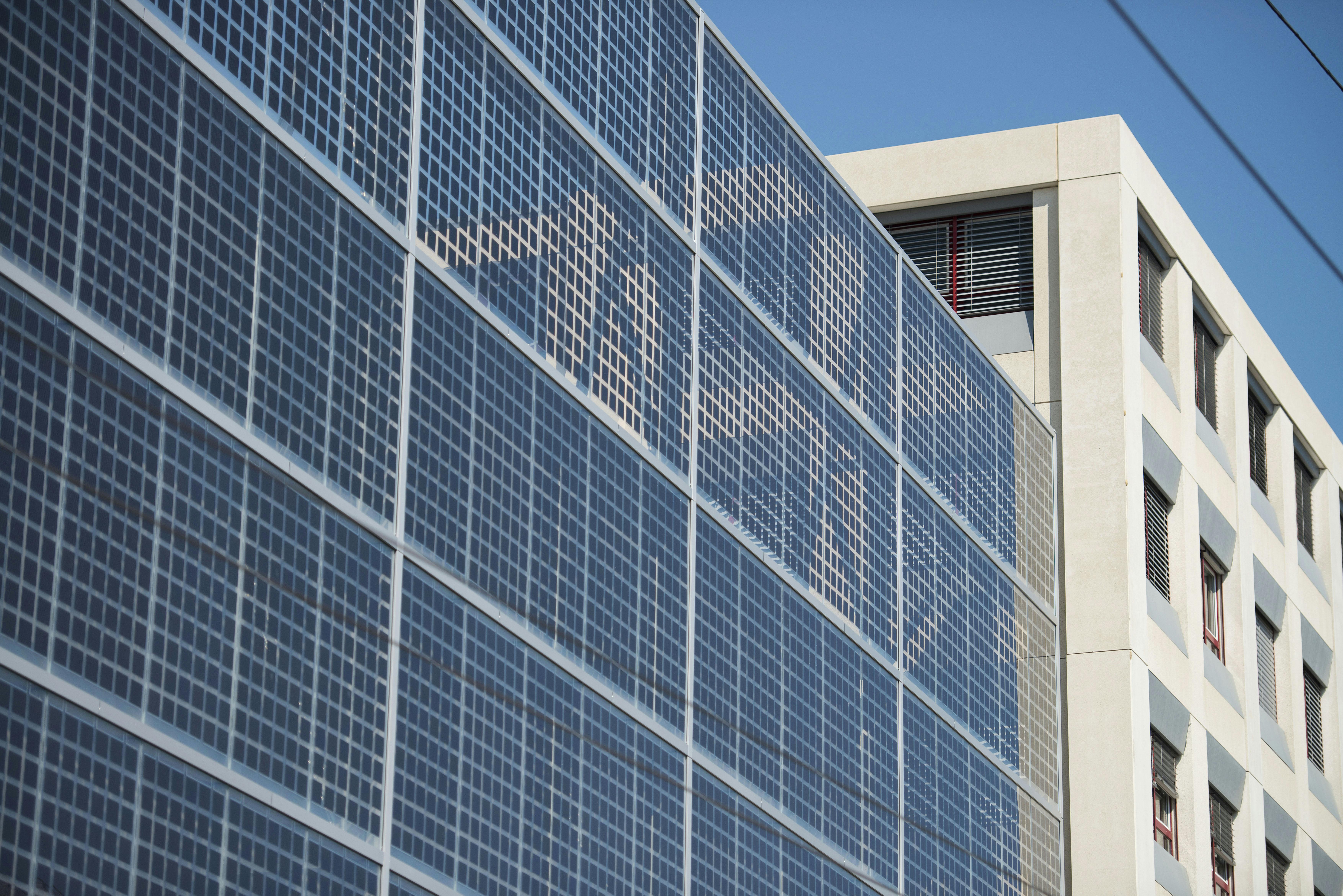 Enabling integrated energy
The far-reaching deployment of terawatt-scale photovoltaic (PV) technology is key to the transition toward a low-carbon energy mix. We offer innovative PV solutions featuring higher-power conversion performance, longer lifecycles, and lower costs – all with customized sizes, shapes, and colors. These are tailored to mainstream PV electricity generation as well as for buildings (BIPV) or agriculture (AgriPV) integration.
Our PV solutions focus on four areas covering the entire value chain, from individual solar cells up to tailored integrated applications for BIPV and AgriPV. Here are some examples of what we offer:
Solar cells: Incremental and disruptive upgrades to extend the power conversion efficiency curve of the current mainstream PERC technology
Manufacturing processes and related device architectures for 'passivated contacts' technologies
Next-generation perovskite-on-silicon tandem solar cells, whose performances outperform those of the classical single-junction solar cells
Novel generation of passivated contacts technology based on tunneling oxide layers capped with silicon-based thin films annealed at high temperatures
BIPV solutions: Roof and façade-integrated PV elements fulfilling customers' architectural, technical, and legal requirements
Aesthetically pleasing, active energy-producing units that offer a return on investment
PV façades as dynamic building envelopes and climate adaptive building shells
Contacting technologies: New metallization materials and advanced contacting concepts for individual solar cells and their implementation in full PV modules
Decreases the PV modules' cost by either reducing silver metallization laydown or full replacement by copper
Reduces shadowing losses to boost PV modules' conversion efficiency
Provides novel interconnection approaches to simplify manufacturing
Improves the reliability of PV modules with a life expectancy of 40+ years
Encapsulation materials: Tailored materials and the related compounding/extrusion techniques for a range of PV technologies
Dedicated applications such as colored polymers, highly reliable EVA and PO-based materials
Polymer foils with controlled rheology for high- and low-temperature processes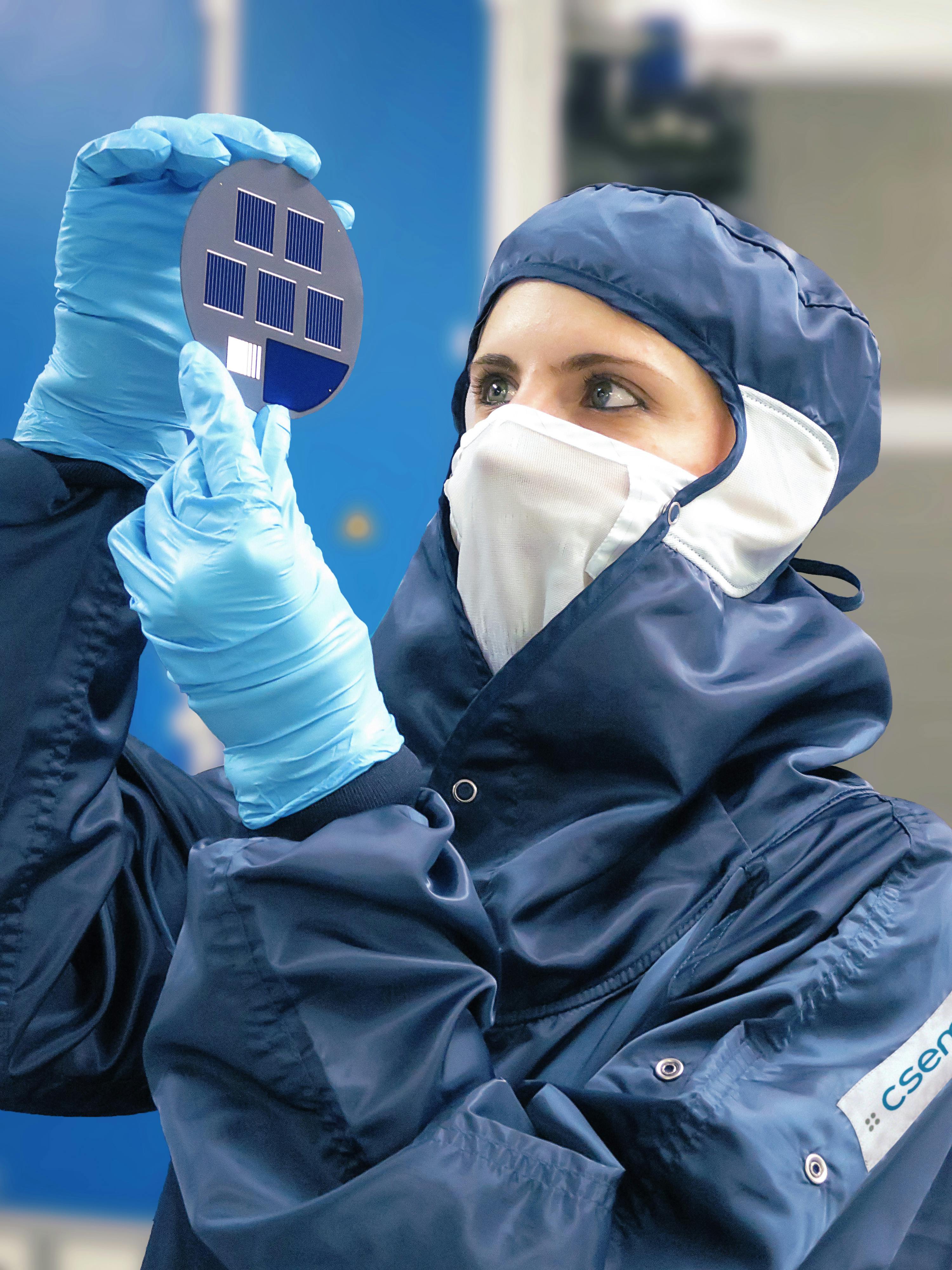 Want to get involved?
We can help you maximize your energy output via smart PV and solar building solutions, whether you need a full integrated façade or simple components. Get in touch to find out how you can get more out of your renewable energy today.
Contact us now!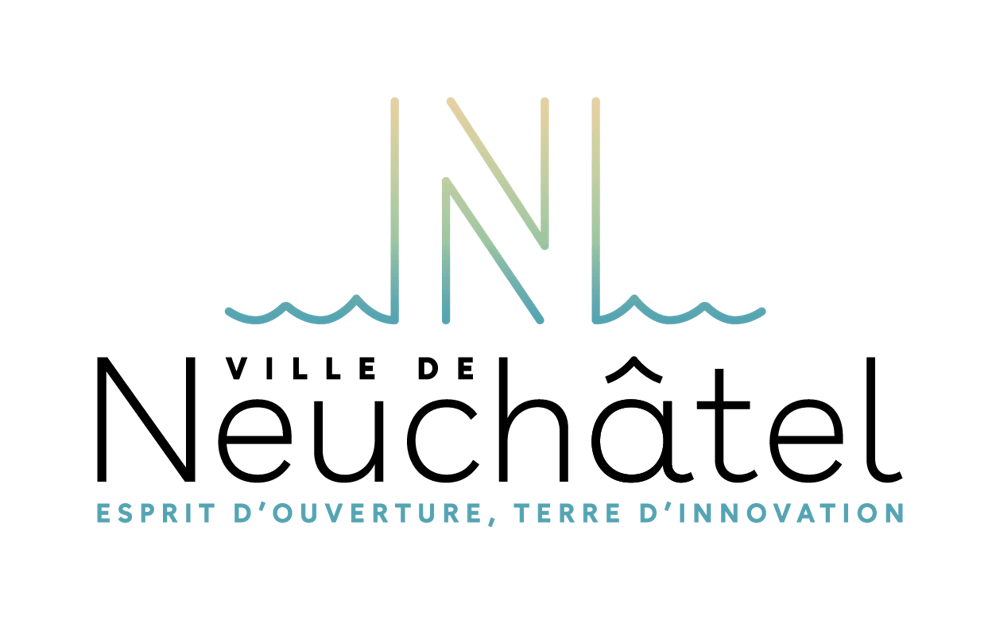 Antoine Benacloche
Head of Engineering
CSEM is always a very good partner and this project is particularly important for us—and for all industrial settings—because it aims to change thinking as well as help produce more energy from renewable sources and use less energy overall.

Sébastien Eberhard
Founder & CEO
CSEM did a tremendous job helping us to develop films of all colors, which have positioned Solaxess well in a market that expects a CAGR of over 30% in the next three to four years and will enable progress toward the objective of near–net zero buildings.
Marcel König
Head of Research & Development
In the first year of our collaboration with CSEM we saw that it was a very special relationship because CSEM's scientists are not only expert and flexible, they also understand that the processes and technologies they develop must be capable of being mass-produced.