Wanted: Women Scientists!
CSEM's expertise was in demand throughout 2018, with its digitization knowledge a big draw for industry. Now challenging the Swiss Research & Technology Organization is the need to attract more female talent. In spite of sustained efforts women only represent 15% of the technical workforce in the company. Thus, CSEM will intensify its commitment to improve engagement of women within these vital domains.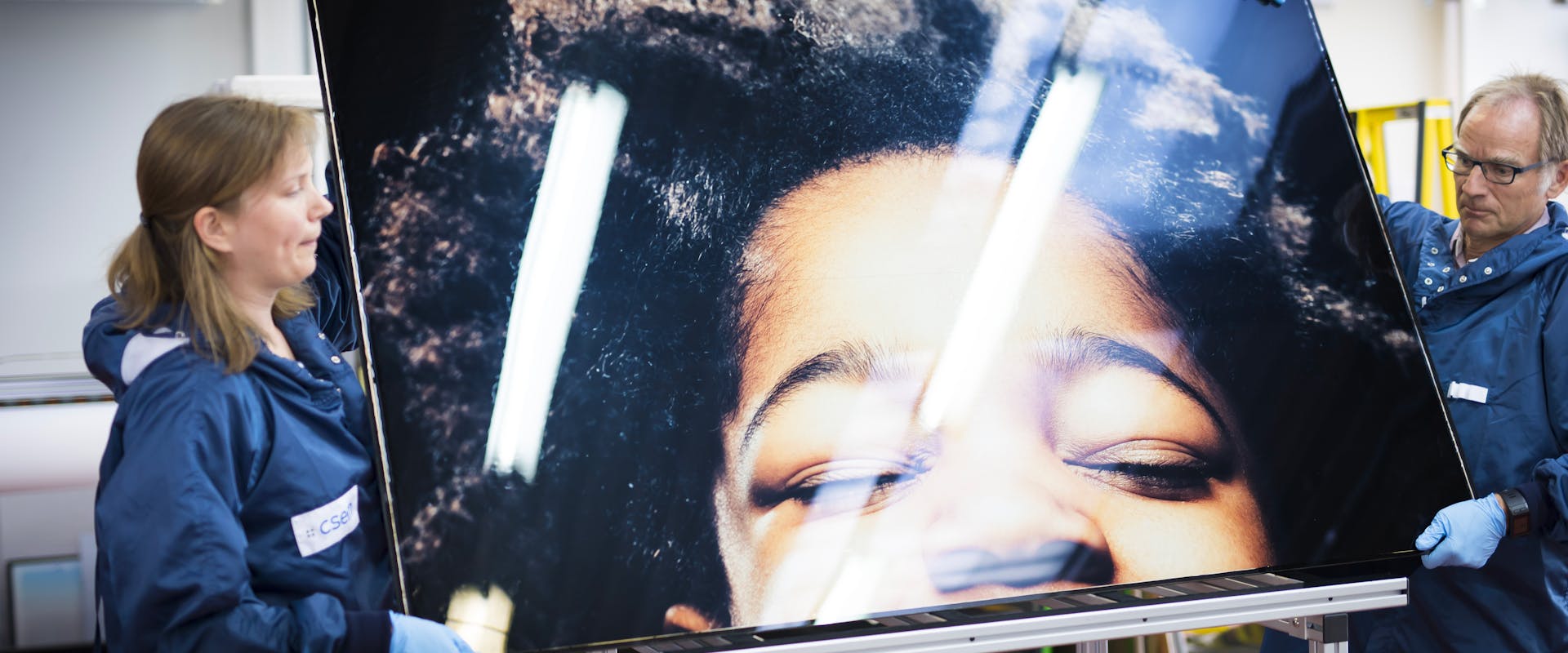 Technologies in demand, increased industrial cooperation, and a well-stocked project portfolio: On paper, all the lights are green for CSEM, which – on the occasion of its annual general meeting – is assessing its results for 2018. Last year, its industrial activities increased by more than 8%. In accordance with its status as a non-profit company, the Research and Technology Organization (RTO) produced a result close to breaking even.
Parity in 2150?
All the lights are then green, except with regard to finding the required talent, especially female, who are vital in maintaining innovation across the Swiss industry. CSEM hired 49 people in 2018 and among these new recruits, eight were women. Today, this gender represents only 15% of the R&D personnel, compared to 9% in the year 2000. At this rate, given a linear evolution, parity would only be reached by 2150!
First Swiss company to be certified "Equal Salary"
In fact, CSEM has been working towards gender equality for many years, in parallel with making women more aware of the technical professions. In 2003, it opened the first company day-nursery in the canton of Neuchâtel and four years later became the first Swiss company to earn the "Equal Salary" label. Today, gender disparity across the R&D teams is a recognized problem, therefore the active recruitment and encouragement of female engineers is part of the agenda.
Shaping a mixed digital society
It is not only a question of solving the problem of the scarcity of qualified labor. The presence of more women in the technological arena, at all levels, represents a crucial social issue. "Women must definitely embrace digitalization. Otherwise, the resulting technologies will leave them behind," warns Andrea Dunbar, who manages the Embedded Vision Systems section of CSEM. She cites for example, the area of medical research, which for a long time has been dominated by men: "This resulted in medication that was not adapted to women's needs."
The Iranian example
To ensure its mission as an interface between research and industry, CSEM must regularly recruit abroad, where technology seems to generate more interest among women. "A few years ago," recalls Mario El-Khoury, CSEM CEO, "I was part of a delegation accompanying the president of the Confederation to Iran. I remember being amazed, and frankly jealous, on discovering the laboratories of a prestigious technical university in Tehran where so many female scientists were working."
"Globally it's essential that schools and high schools intensify their efforts to interest young women in the technical professions," insists Mario El-Khoury. "It's often during childhood and adolescence that such interests are formed." For its part, CSEM will continue to promote women's awareness of technical disciplines, for example by participating in programs such as Lyva Tech. The objective is to emphasize that this domain is not just for men, and to achieve parity in this area well before 2150.
CSEM in 2018
In 2018, CSEM accompanied around 200 companies on the "innovation freeways" – often digitalized. Its industrial revenues increased by 8.2%. However, a reduction in federal contributions resulted in a slight decline in global revenues, which amounted to CHF 82.1 million.
To respond to the needs of industry, CSEM augmented its teams, which resulted in an increase of almost 3% of its personnel costs. At the end of the year, the company employed 470 people across its five Swiss sites. In the end, CSEM – a non-profit organization – achieved a slight excess of revenue.
Designed to create awareness of digitalization, and to encourage Swiss SMEs to embrace it, the 1st CSEM Digital Journey was launched last year. This challenge, which takes place again this year, enables the winning company to benefit from the technological support of the Research and Technology Organization. 2018 was also marked by the selection for the 2nd consecutive year of the start-up AVA as the best in Switzerland. CSEM is continuing its cooperation with the Zurich-based company, which is using its expertise in the monitoring of physiological parameters.
CSEM's research teams are also actively concentrating on technologies that will enable Swiss companies to make an impact in the future. Thirty-eight patents have thereby been added to the 200 categories of patents of the RTO, which this year is celebrating its 35 years of existence. It was also very satisfying to be awarded the coordination of the European project macQsimal within the context of the initiative launched by the European Union to master and leverage quantum technology.
2019 has begun well, with a well-stocked project portfolio. Swiss industry continues to invest in innovation to remain competitive in a highly competitive environment.