Lighting the way for future innovations
Photonics solutions that generate, detect, and control light open up a world of opportunities and potential applications.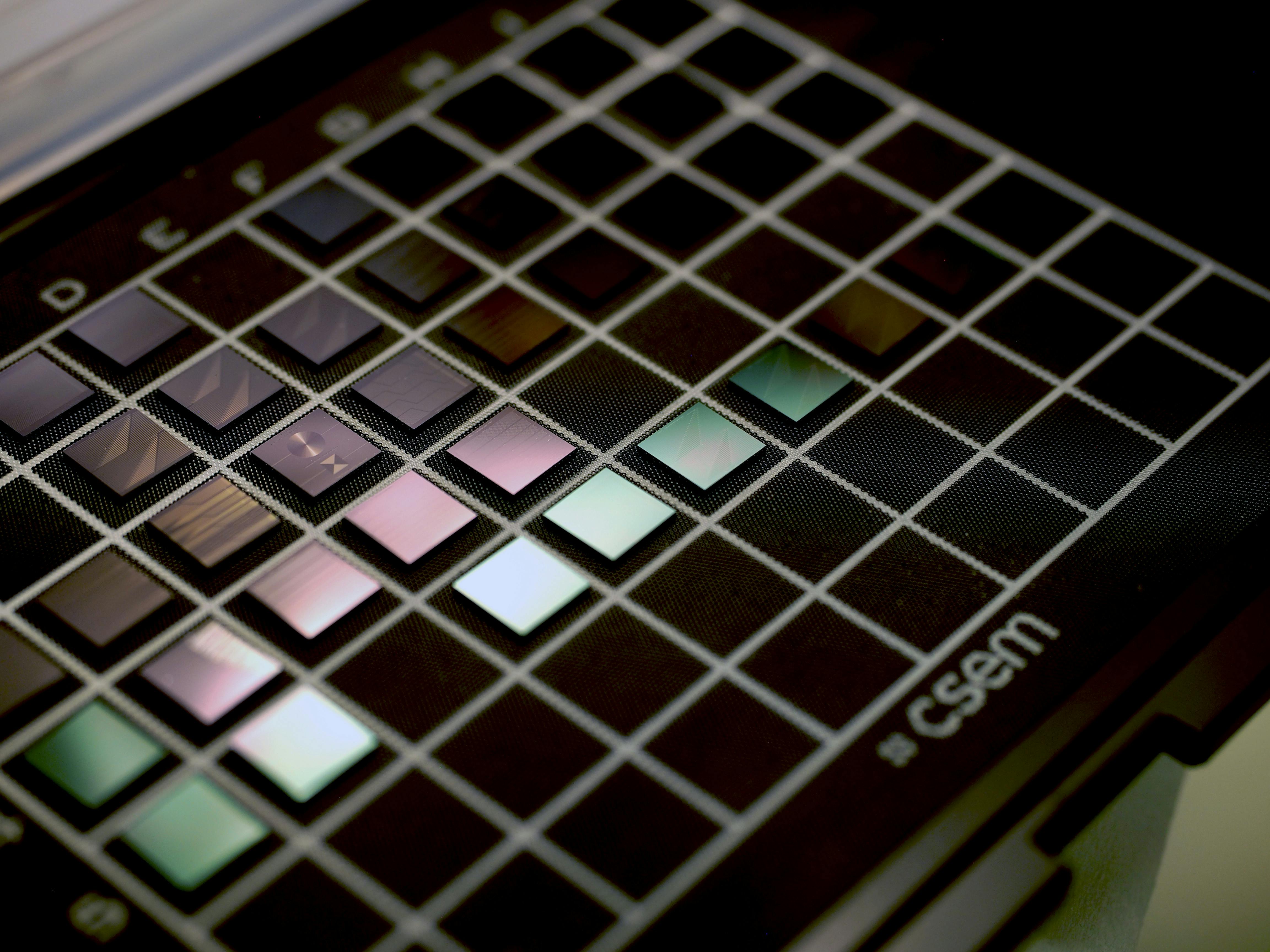 Photonics is a key 21st-century technology at the heart of autonomous cars, 5G networks and next-generation medical devices. CSEM has decades of experience in the transfer of several technologies – including nanoscale optical structures, photonics integrated circuits, laser sources, optical instruments for metrology and gas sensing as well as intelligent imaging – to the industrial sector. Our solutions are used in a wide range of domains, including non-invasive health diagnostics, lighting, energy, security, manufacturing, communication, metrology, lidar, quantum science and mobility.
Our photonics solutions can help you benefit from the power of light. Here are some examples:
Micro- and nano-optics
Enabling new functionalities to be added to optoelectronic devices
Developing free-form micro-optical components with no restrictions in rotational or translational symmetry, making them a powerful tool for optical designers and engineers
Boosting device miniaturization and performance, creating new functionalities, and reducing manufacturing costs
Using light-matter interaction with nanostructures to enable unique optical effects used in document security features, for example
Laser sources and laser-based systems
Developing versatile and modern tools for machining, polishing, soldering, cutting, measuring, detecting, and identifying compounds
Pushing the limits of short pulse laser sources in terms of frequency and amplitude stability, pulse duration, pulse energy, beam quality, compactness, cost, and more
System engineering of laser-based instruments for gas sensing, distance measurement, low-phase noise microwave generation, atomic clocks and microwave photonics
Laser metrology
Photonic-integrated circuits (PICs)
Combining small footprint, scalability, and reduced costs for industrial applications, such as sensing, lidar, telecommunication, metrology, and quantum technologies
Focusing on the lithium niobate on insulators (LNOI) platform for PICs that include high-speed modulators, phase shifters, and nonlinear photonics capabilities
Offering design, foundry, test, and integration services
Multispectral imaging
Developing fast, low-cost systems for use in point-of-care medical, environmental, and industrial applications
Combining this approach with machine learning to enable plug and play instrumentation for complex decision making
Embedding these processes at the edge enables data privacy, security and ultra-fast processing
Image Sensors
Providing state-of-the-art high-speed, high-dynamic range, event-based sensing, and ultra-low-power image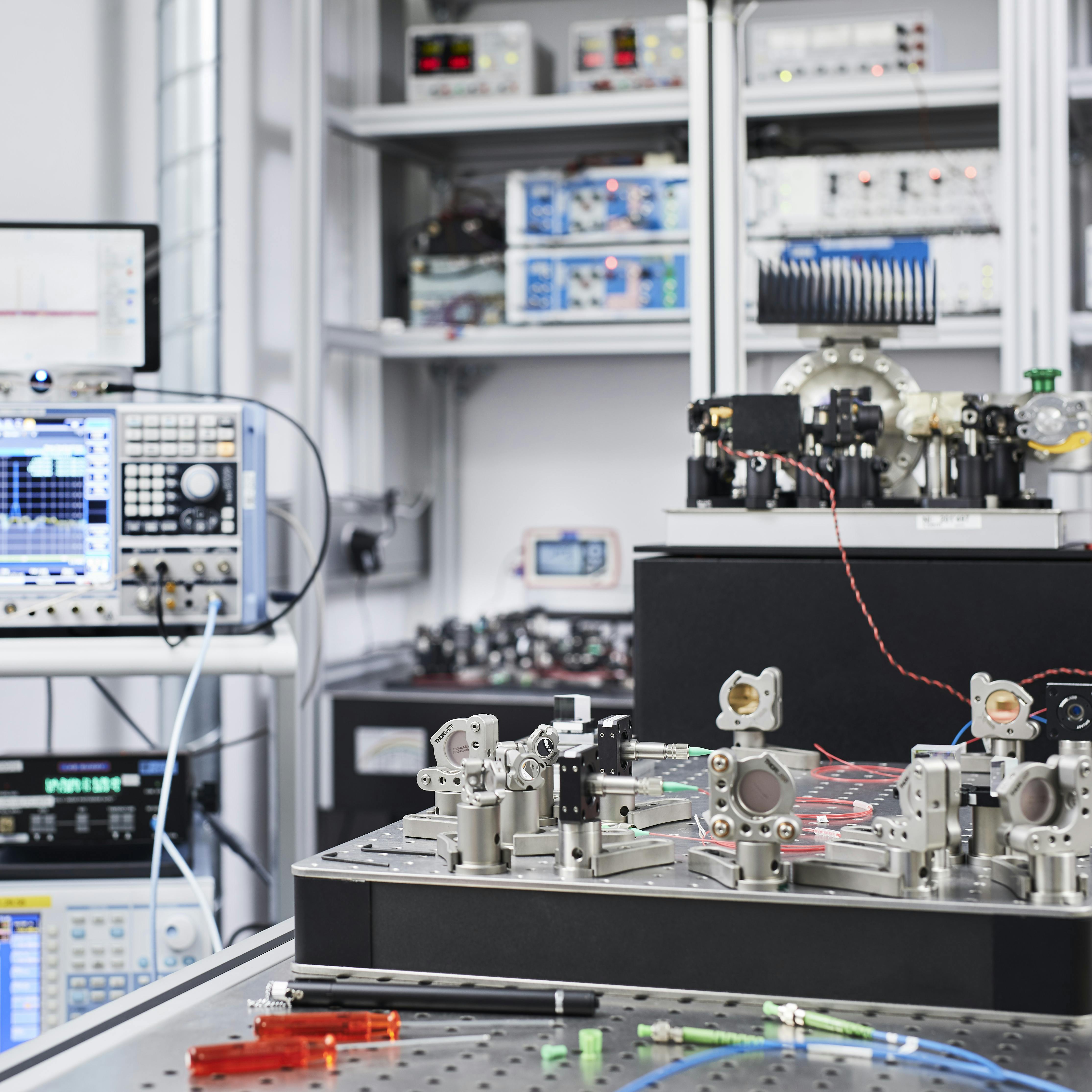 Want to get involved?
Whether you are set on space exploration, creating innovative lighting concepts, developing new PIC-based systems, novel image sensors or even cutting-edge lasers, we have the right photonics solution for you.
Get in touch today to find out how you can push light to the next limit.
Contact us now!