Ultra-thin, flexible light diffuser
CSEM and Basel-based Regent Lighting have developed an ultra-thin, flexible, microstructured light diffuser, which uses 90% less material than conventional designs. It offers architects new lighting design freedom and is already available on the market.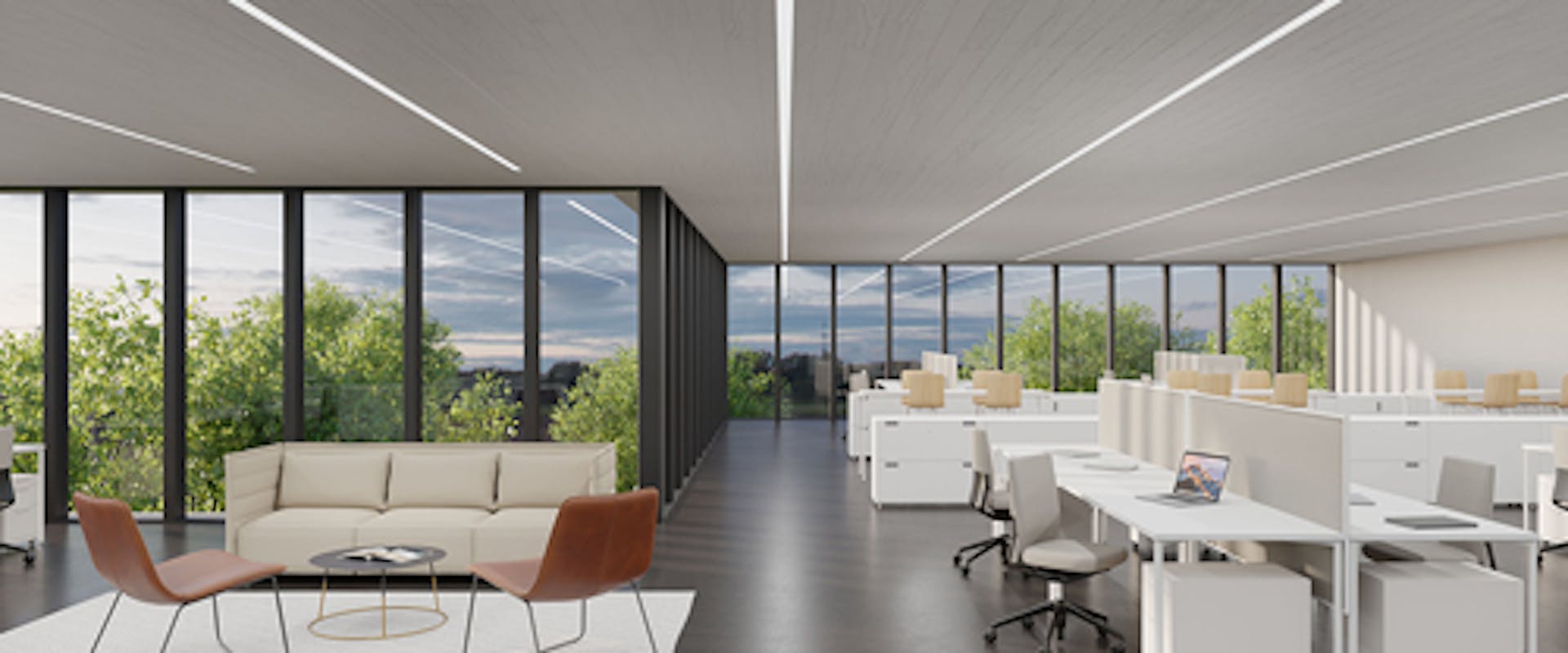 Light plays a major role in our human biological responses and can even affect our emotions. The right lighting conditions can boost our health, mood, motivation, and productivity, so for architects and designers alike, striking the right lighting cord in the workplace is crucial. Increasing the amount of natural light is key, and nowadays this is achieved with soft and uniform artificial lighting.
Swiss lighting experts  Regent  and CSEM have teamed up to develop a new kind of light diffuser, called RUN+. Designed for the workplace, this seamless, rollable diffuser integrates a thin, ultra-flat microstructured control foil that provides glare-free illumination. It complies with all workplace lighting standards while guaranteeing unlimited flexibility in lighting design.
RUN+ conceals several innovations, which serve to maximize its minimalist and elegant aesthetic. Unlike existing diffusers that are stiff, bulky, and heavy, it takes the form of a flexible roll, resulting in material savings of 90%. It can be produced to create a strip of light up to 24 meters long. These smooth and jointless lines emit a single and uniform band of light that can be adapted to even the most complex 3D structures. Additionally, the flexibility of the diffuser means they can be rolled up for easy transportation, which is of great benefit to electricians and installers.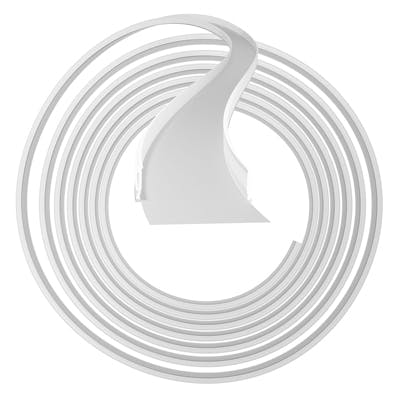 Look closer, and the  RUN+ transparent diffuser  element includes a polymer film developed jointly with CSEM. This film is an optical, multi-layer, ultra-thin sheet of microstructures that can control how light is diffused and directed. "Historically, optical engineers have used large optical components to re-direct the light according to the needs. Big, faceted reflectors, bulky volumetric diffusers, and thick de-glaring plates are some common examples. None one of these solutions are capable of being manufactured in large volumes at a competitive cost," explains Johannes Seifermann, Head of Product Management at Regent Lighting. "We have demonstrated that microstructured surfaces have the potential to achieve the same or better performance than macroscopic components with numerous other advantages," confirms  Christoph Joder , Senior Business Development Manager for CSEM.
Launched in March 2020, RUN+ is the first in a long line of innovations that can benefit from microtechnology. "Even though the use of light management optical microstructures is still in its infancy, design algorithms and manufacturing technologies are rapidly evolving. This will open new doors to optical engineers, lighting designers, and product developers, allowing them to reach further than ever before and turn their design ideas into innovative products," adds Mr. Joder, CSEM.
Three questions for  Oscar Fernandez , Project Manager in charge of the RUN+ project at CSEM

What are the unique characteristics and advantages of microstructured surfaces?
In the case of RUN+, being thin and flexible means that the product can be manufactured using a continuous, cost-effective, roll-to-roll technique, providing maximum coverage at a reasonable cost. Producing an ultra-flat product by nature means it needs to be lightweight, and the thin microstructure surface adds almost no weight. Another key element is that the beam-shaping microstructures can't be seen by the naked eye. In terms of aesthetics, they are ideal as they don't hinder the minimalistic nature of RUN+'s design. Lastly, it's worth mentioning that the design of the microstructures can be adapted to achieve different light distributions.
The market for adopting of complex optical microstructures is booming, not only in the lighting sector but across different domains. Thanks to increased computing power, we can see the better implementation of sophisticated design and simulation algorithms. In parallel, technologies like ultra-fast lasers are now making it possible to manufacture complex optical microstructures with precision levels that would have been difficult to imagine only a few years ago.
What challenges did CSEM face when developing the RUN+ diffuser?
For RUN+ there were a few technical aspects that required a little extra brainpower with some issues rooted in the design, manufacturing, and characterization phases. For example, our team had to develop new routines to effectively simulate large numbers of non-sequential microlenses, something we are adept at now, but found more difficult at the beginning. Another time we had to develop a lab-scale photo-goniometer to test the manufactured microstructures and verify our designs.
Thankfully, CSEM are a European reference center in micro/nano optics and photonics, and one of our core R&D activities is the development of nano and microstructures with innovative optical functionalities. It's great to be able to put all this knowledge to use if we hit any bumps in the road, especially when working on new research areas such as lighting. The collaboration with Regent was a seminal moment for us. 
Where is the CSEM x Regent Lightning collaboration going to go in the future?
CSEM and Regent share a passion for innovative lighting solutions and products. From the very beginning, we have established an excellent relationship based on mutual trust and respect. In turn, this has led to many follow-up collaborations. We have recently completed a project closely related to RUN+ and hopefully this will soon materialize in another innovative product release from Regent.